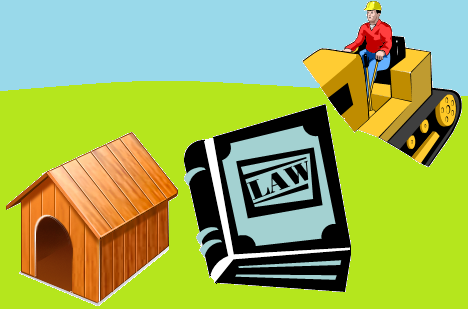 The Right to Property by this very terminology gives an individual to own and continue to own his property. When constitution was made, Right to Property became the fundamental right of citizens of India. Article 19 guaranteed to all citizens the right to acquire, hold and dispose of property. Article 31 provided that "no person shall be deprived of his property save by authority of law." It also provided that compensation would be paid to a person whose property has been taken for public purposes. However, just after independence, it was felt that an amendment to this right is required to help carry out land reforms and landless acquire land from zamindars (land lords). First amendment of the constitution was carried out and insertion of articles 31A and 31B helped state acquire land from land lords and distributed to landless. A number of amendments came henceforth on Right to Property prior to 44th amendment of COI (Constitution of India) in 1978.
By 44th amendment of COI in 1978, Right to Property was deleted from fundamental rights. A new provision, Article 300-A, was added to the constitution which provided that "no person shall be deprived of his property save by authority of law". The right to property was no longer a fundamental right, though it is still a constitutional right. Thus if a legislature makes a law depriving a person of his property, there would be no obligation on the part of the State to pay anything as compensation.
Even though Right to Property is not a fundamental right, yet it is an important right of a citizen. Supreme court viewed that "[Court should] decide the matter keeping in view the constitutional goals of social and economic justice and the fact that even though the Right to Property is no longer a fundamental right, the same continues to be an important constitutional right" and "no person can be deprived of his property except by authority of law". The apex court said if land is acquired for the benefit of private persons, the court should view the invoking of Section 17(1) and/or 17(4) with suspicion and carefully scrutinize the relevant record before adjudicating upon the legality of such acquisition.
Reference: