RBI has announced 25 basis point reduction in repo rate and you must be feeling thrilled for the upcoming reduction of your home loan EMI. Repo rate is the rate at which RBI lends to retail banks. Banks pass almost the complete reduction in repo rate reduction (0.25% decrease) to its customers in the form of interest reduction (0.25% decrease).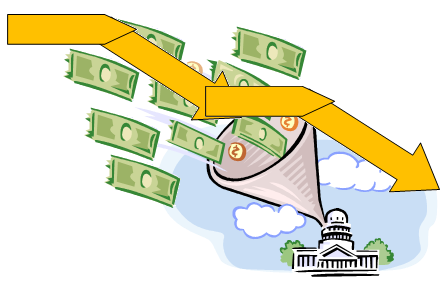 Are banks really too generous to pass the whole benefit of rate reduction to customers? When repo rate is dropped, banks too stand to gain.
With the drop in interest rate and subsequently the EMI, the chances of customers paying the instalments increase. Banks stand to gain by reduction in the amount of non-performing assets (bad debt) and increase in the quality of loans.
With the drop in interest rate, demand for loans increase. Thus, a bank's business increase.
Banks reduce the interest paid on savings prior to reducing the interest on loans. Thus, banks stand to gain for at least the time they are paying less and getting more.




Repo rate is generally accompanied with reduction in CRR (Credit Reserve Ratio). With the reduction in CRR, banks need to keep less money with RBI and have more capital to give away as loans. Thus, a bank's business increases.
Banks usually hold government bonds in their treasury portfolios. Price of government bonds increase with the drop in interest rates. A fall in interest rates helps them to book profits on these holdings.
Other good reads: