Google is flooded with offers of Assured Return on property investment. The offer is generally an investment of minimum 20 lacs that gives 10 to 12% assured return per annum along with capital appreciation of the property. The fundamental principle of investing says that higher the risk higher the return and lower the risk lower the return. Assured Return on Property Investment is no different.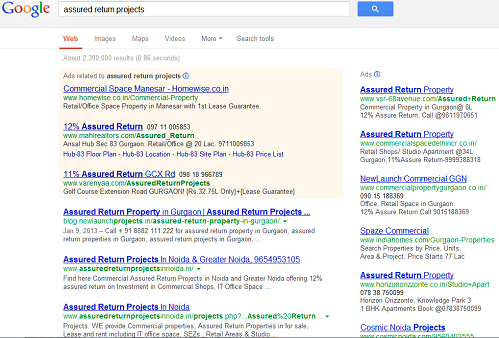 How does it work?
During pre-launch or launch of commercial properties, builders offset their capital requirement by offering Assured Return option. In this option, builders offer to give 10-12% of return on the investment made by an investor. Builders give Post Dated Cheques (PDC) and may even give bank guarantee in some cases.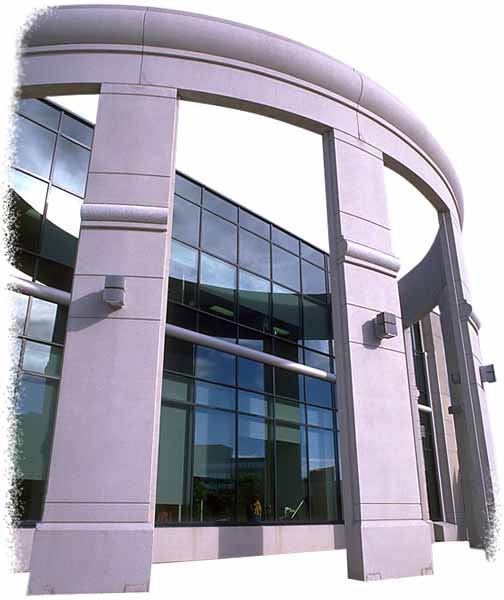 Benefit to Investors
Investors may get cheaper piece of real estate than he could really afford. Getting a commercial space for around 20 lacs in prime commercial properties in NCR is next to impossible but you may get a locked space for 20 lacs in Assured Return projects.
If deal is struck at good investment price (comparable to market price of property) and builder sticks to his good words, then it can be a good source of return monthly as well as in terms of capital appreciation.
Investor need not search for lessee for the commercial space he has occupied. The Leasing Office will do that for the whole space in which investor is a share holder.
Benefit to Builders
Builders sell the project before construction completes.
Builders can create a subsidiary company who will manage leasing out the space to commercial players. This way Builders will have another source of income when the construction of this project completes.
Builders' risk on property not renting out too soon or with expected rental returns is reduced because it's not the builder's money and rather retail investors money that will be at stake.
Builders get cheaper money because if they had gone for bank loan then they would have to pay 15-20% of interest per annum.
Builders need not put any collateral while obtaining this money because investors never ask for a collateral. Sometimes Builders do give bank guarantee on the returns but that may contain other conditions.
Should an investor go for it?
Unless an investor has a very high risk appetite, he is expert in real estate industry or has researched what he is buying and what he may get and he is still very convinced on the benefit of any such scheme, one should not invest in Assured Return projects. Economic Times too marked such investments High Risk Investments.
Builder may already be charging hefty amount for the property than the market price of it.
Mostly, pay outs do not start until the full payment has been received. For example if an Assured Return project requires to 21 lacs in 3 installments over 6 months then assured returns will start only after this complete 21 lacs have been received.
The returns generated may be less than expected due to the following reasons

Perceived amenities/facilities such as apartment complexes in the surrounding, metro, connectivity to highway etc. expected to come in neighborhood were implemented in time.




Another better project launched in the surrounding that cut short the life of your project.
Builder delayed the project citing clearance delay or short of funding.

Builder may not fulfill his responsibility of paying assured return for some time due above reasons.
Builder may have signed different agreements with different investors thus in case of conflict you may not find another investor's support.
The property may be part of a bigger land mass (such as an area in shopping complex or hotel) and an investor's part may not individually leasable or used (locked property). Thus, an investor may be struck with the option of leasing out that property through builder only.
Assured Return investment works like holding shares (equity) for the real estate and investment in equity is indeed risky for a retail investor.
What are Other Options?
An investor may buy a commercial property such as a shop yourself and let it out. This way,

one has the full liberty to get the preferred terms of lease,
one may freely buy or sell that property and
one may use that property for one's own use.

Investor may also look for other investment options in real estate or in other avenues.
Additional References