On June 29 and 30 (yesterday and today), magicbricks.com organized Gurgaon Property Fair. The show was at a prominent location on NH-8 – 32nd Milestone Complex, Gurgaon. Was this show any different from Faridabad Property Show?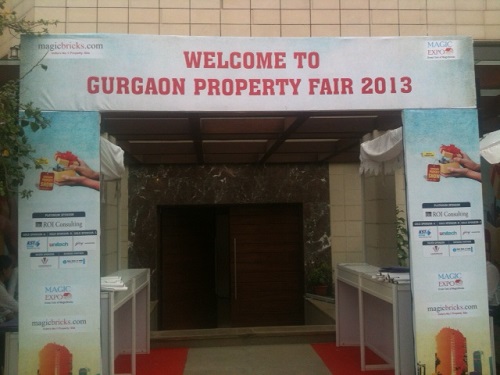 Apart from some big builders there were four property consultants – ROI Consulting, IndiaProperty, Prithvee Real Estate Services, citipropmart. These are like big property dealers who would give information about all the properties in their portfolio and they had a lot (almost all that were on display independently).
Some independent property dealers/consultants were soliciting visitors around the property fair.




On display were properties located in NCR as well as in Jaipur, Ajmer and Bhiwadi. All were trying to woo the prospective customers.
Builders of course were selling their properties however the consultants too were seems to be selling only that property that gives them the maximum commission.
Property on display was quoted at higher than market price. That's probably because the seller wanted to set a higher bracket to start the negotiation.
At the end, visitors were given information about ROI consultancy, a map of Gurgaon and adjoining areas (Master Plan 2031) and a calendar.
I believe the fair was good to get an idea about the properties for customers, however, customers will need to do a lot more research than information provided in the fair.