Insurance Regulatory Development Authority (IRDA) has now introduced dematerialization of insurance policies. This means that customers can now hold their insurance policies in electronic format and may view the details of these policies just as checking email on gmail or yahoomail. The service has a number of advantages and, of course, disadvantages.
Advantages
Customers need not retain policy documents for policies that last over many a years. Many a times, life insurance policies last for well over 10 years and when policy documents are required, the insured or his/her kin struggles to find those documents.
The service is free of cost.
Only one e-insurance account needs to be open for all policies.
KYC process once done is applicable for all the policies. It is applicable when buying new policy and also when its time to re-submit KYC.
Customers can view and act upon all their policies at one place.

Customers can view all insurance policy information at one place. They need not remember URLs and login information for multiple policies from multiple insurance companies.
Customers can keep track of renewal, expiry, maturity for all policies from one window.

Insurance Companies may readily re-materialize a policy that was dematerialized earlier. The company may charge some fees for this service.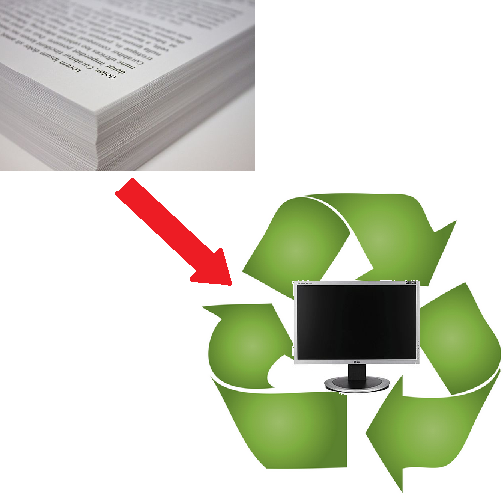 Disadvantages
At present, the facility is available to individual life insurance policy only. The facility may come for other life insurance and non-life insurance policies in the time to come.
If a person's e-insurance account is compromised then the person risk compromising information or manipulation risk for all his insurance policies.
The service may become chargeable in the time to come. In such instance, one may need to change one's e-insurance account from one Insurance Repository company to another.
The IR service is quite new so IR companies and insurance companies may not be very familiar with processes of account opening, claim processing, KYC etc. I even noticed at least one IR website having one of its webpage under construction.
For filing a claim insurer still needs to submit paper documents




All insurance companies may not have tied up with one of the IR and an insured may not get his policy dematerialized until the insurance company has a tie up with one of the IR.
Service Providers (Insurance Repositories)
IRDA has authorized the following entities to act as Insurance Repositories. These entities may open e-insurance account:
Process for e-Insurance Account Opening
Contact one of the IR service directly or while buying an insurance policy
Fill up account opening form for IR service.
Submit PAN, identity documentation such as voter id card, Aadhar card, photograph, cancelled cheque. The documents may vary slightly from one IR to other.
IR will verify the details and account your e-insurance account. The account number will be 13 digit that can be quoted any time one buys an insurance policy (right now limited to individual life insurance policies only).
Conclusion
Insurance Repository service and e-Insurance service looks very promising on the face of it. Experience will unfold as more insurance companies enrol and more insurance join this service. What's your take on this initiative from IRDA?