There was a time when a manufacturer for a niche customer item has to look for logistics to bring the item to end customer. Manufacturer could set up his own shop/stall in market, sell the product to a middleman, sell the product to a wholesaler/retailer. However, all of these methods have drawback:
Setting up one's shop requires diverting the concentration from core competency of manufacturing to paying attention on selling.
Selling to middleman/wholesaler/retailer requires sharing of profit.
Selling to middleman/wholesaler/retailer still requires manufacturer to pursue these parties (or contact customer directly) to sell his products to end customer otherwise gradually the manufacturer would lose market share.
Online marketplace addresses some of these difficulties of manufacturers.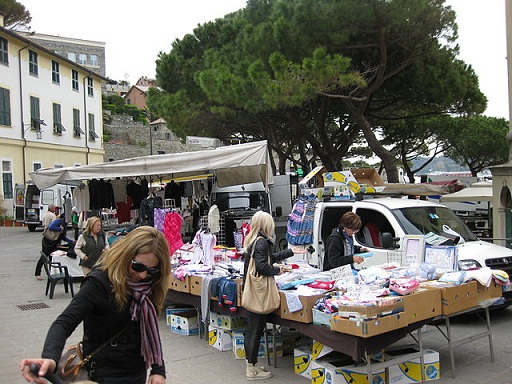 What is Online Marketplace?
Online market place is a web portal on which different vendors sell their products to customers directly. The web portal may not be the manufacturer, maintain inventory or provide logistics but it provides a steady steam of users/buyers for vendors/sellers to sell their products. Vendors show case their products on such a portal and compete with our vendor products for quality, features and price to the advantage of end customers. Vendors in turn can set up their shop at low cost and maintain only required inventory as per the orders. Some of the Online Marketplace portals are as follows:
There are other similar business models but may not be called Online Marketplace. A vendor may sell his products on these sites too.
Responsibilities of Vendors/Sellers
Manufacturing or acquiring of goods to be sold
Writing up selling description
Taking good pictures
Uploading of selling proposition (description, pictures) on Online Marketplace




Delivering of goods as per promised delivery date
Delivering of goods within promised specification on Online Marketplace
Providing warranty and service of product
Paying requisite fees
Responsibilities of Online Marketplace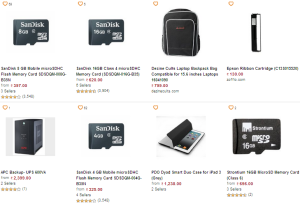 Providing a stable and usable portal for sellers and buyers
Marketing of portal and sometimes that of the listed vendors/products
Collecting feedback of customers
Providing usability reports/information to vendors/customers
Dispute resolution between vendors and customers
Framing policies of transaction for trade
Providing payment mechanism
Sometimes, providing shipping mechanism or bulk deals with logistics companies
Fees and Charges for Vendors for using Online Marketplace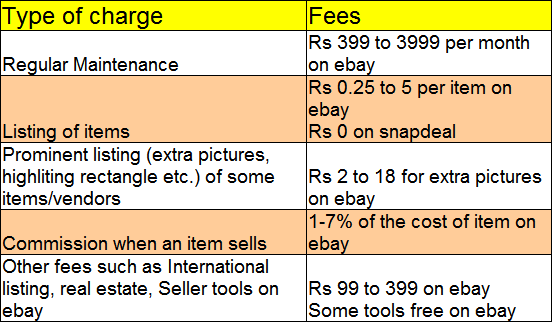 Reference
Conclusion
Online Marketplace do charge fees or earn revenue from advertising but the fees they charge is nominal compared to the benefits they provide to vendors/manufacturers/sellers of niche products. If you are a manufacturer or wanted to manufacture such product but were always afraid to set up your own shop/links with middleman/your own portal then you may adopt Online Marketplace. You can always take your business forward after the initial response of your product.
Additional Reference